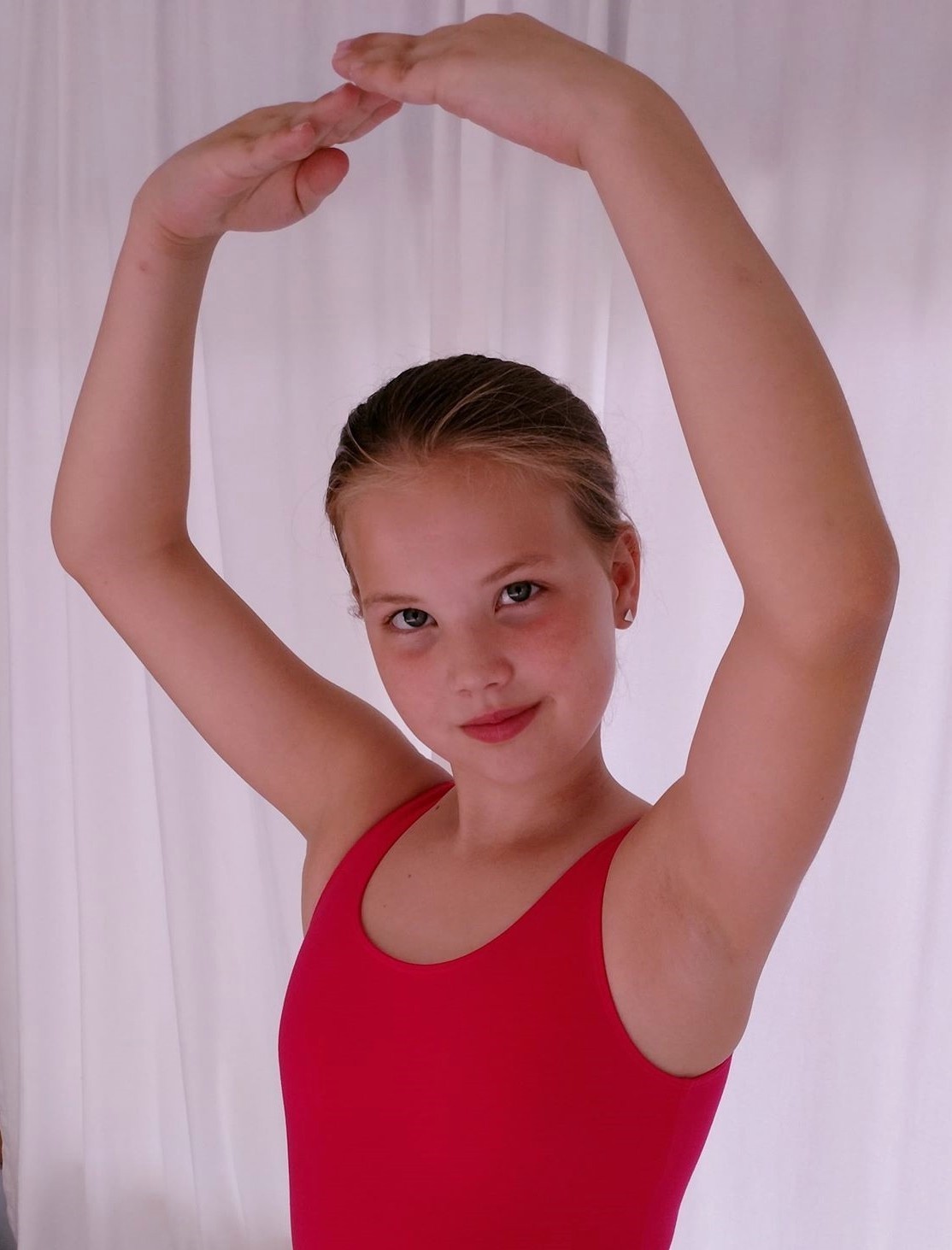 Creative Movement: Block Berry leotard or Light Pink leotard, pink tights, pink ballet shoes. Students may also wear leotards with attached skirts.
Ballet and Lyrical: Solid color leotard, pink tights, pink ballet shoes, dance skirt. Lyrical wears tan tights and tan jazz shoes.
Tap, Jazz, and Hip-Hop: Fitted top (leo or tank), dance pants or leggings, black jazz shoes or sneakers (for Hip-Hop), black tap shoes for tappers.
Hair needs to be pulled back off the face, preferably in a bun for ballet class.
Dancewear is available online at Discount Dance. Use teacher code: TP122040
www.discountdance.com
Capezio Child "Daisy" Leather Full Sole Ballet Shoes are a great choice for young dancers.
Bloch Womens "Odette" Leather Split Sole Ballet Shoes, Style No: S0246L
Suggested Fitting: Women order same as street size. Available in sizes: (womens) 2-8.5 B,C,D

Converting Girls to Womens Sizes: First increase the child street shoe size by two. Then follow the suggested fitting for the adult shoe you are purchasing.
Girls Street Size Womens Street Size
1.0 3.0
1.5 3.5
2.0 4.0
2.5 4.5
3.0 5.0
3.5 5.5
4.0 6.0
4.5 6.5